Role of Sulfur in Citrus Production
Sulfur is an important component of enzymes and other proteins, and is required for chlorophyll formation in citrus production.
Sulfur and yield
Sulfur has a direct effect on yield. In trials, S has provided yield improvements of between 23-57% on S deficient soils.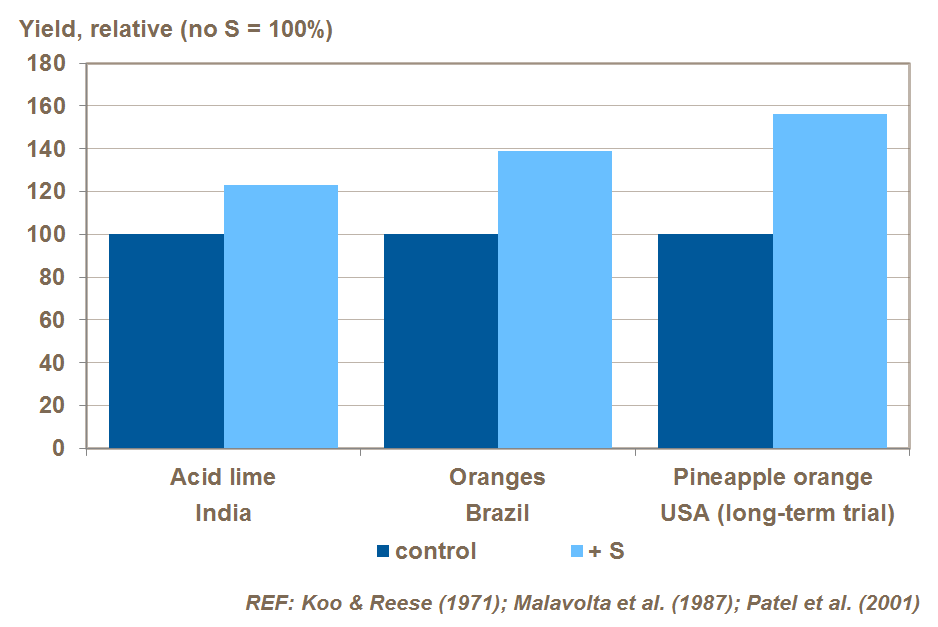 General guidelines for sulfur application
Relatively low levels of sulfur are needed in citrus production because removal is low. However, when supplies are limiting, sulfur has a direct effect on citrus yield. There is often enough sulfur in N-P or N-P-K fertilizers, micronutrient formulations or irrigation water to meet crop needs.
Sulfur at citrus growth stages
Fruit Set
To improve fruit set and fruit retention