Tomato Crop Nutrition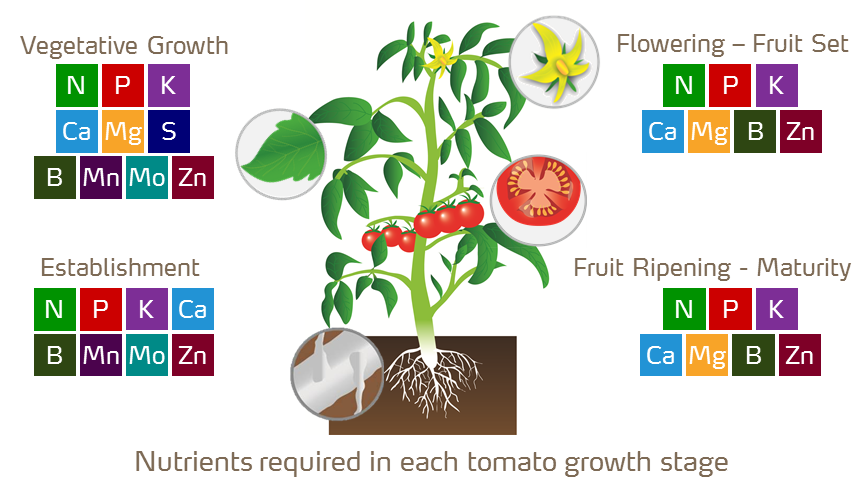 Yara is not only a major fertilizer provider to growers throughout the world, but it also has years of experience and knowledge in crop nutrition.
Yara is committed to helping farmers grow PrimeTomatoes in terms of yield and quality, having an impact on their profitability. Crop knowledge, application competence-including technology tools and services- and the most comprehensive crop nutrition portfolio on the market make up the core of Yara's Crop Nutrition Solution for tomatoes.
The Perfect Fertigation Solution for your Tomatoes
Achieve high marketable yields and improve the quality of your tomato crop with YaraTera® NITRAKAL™.
Latest Agronomic Advice: Calcium and Heat Stress
Hot weather is hard on people – when we get too hot, we get uncomfortable, we are not as productive, and in severe cases, can suffer significantly. Plants, just like humans, suffer when it is too hot. Heat stress impacts several key processes in plants leading to reduced crop yield and quality. Learn more.
Yara's Podcast
How to Maximize your Tomato Profits and Navigate Through Processing Challenges
Role of nutrients in tomatoes
Click to read about the role of nutrients in tomato production.
Tomato Crop Nutrition Program
Yara's crop nutrition program for tomatoes can help you achieve excellent crop performance and maximize the yield and quality of your tomato crops.