Corn Crop Nutrition
Yara is not only a major fertilizer provider to growers throughout the world, but it also has extensive knowledge and experience in crop nutrition.
Yara is committed to helping corn growers produce their best crop in terms of yield and plant health, to optimize their return. The MaxCorn solution ensures crops receive the right nutrients, at the right time with the latest in digital farming tools, more than 100 years of knowledge and the most comprehensive product portfolio on the market.
Top Fertilizer Products for Corn
YaraVita PROCOTE
Trials show yield increases with YaraVita PROCOTE Micronutrient Coatings as part of corn fertility programs. Learn more.
YaraVera AMIDAS
Increase growth potential with enhanced N use efficiency as seen in this corn trial. Learn more about YaraVera AMIDAS.
Role of nutrients in corn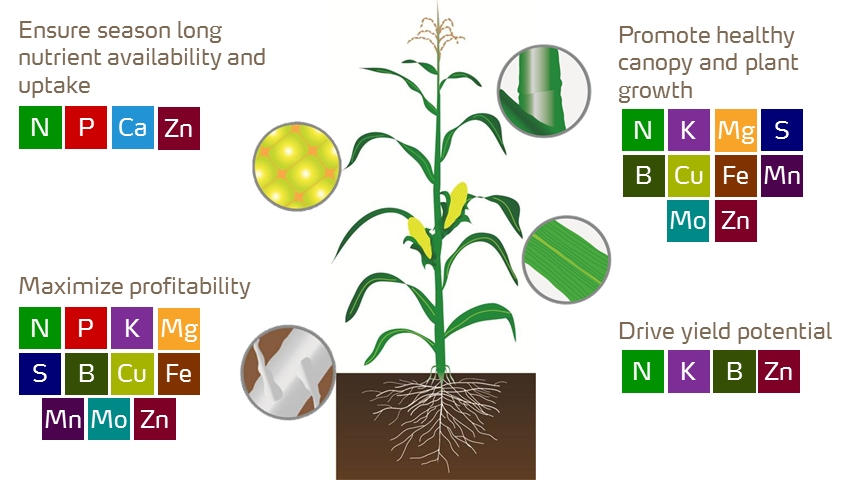 Your corn requires the right nutrients, at the right time, to achieve the best results possible. Click here for an overview of the role of nutrients by corn growth stage.
Corn Crop Nutrition Program
Elaborated by our specialists, Yara's crop nutrition program for corn can help you achieve excellent crop performance.