Use of nitrogen is important to build and maintain the tree canopy. When it is in short supply, cell division and expansion in the growing tip are retarded and leaf area restricted.
Nitrogen encourages early tree development, promoting stem, shoot and leaf growth.
This carries through to the establishment phase, leading to faster girth growth and taller trees. Once established, trees with adequate nitrogen supply have higher leaf N contents and greater yields.
Nitrogen supply also influences tissue development. Trees with higher levels of fertilizer nitrogen encourage greater flower survival, leading to better fruiting.
Higher nitrogen use can improve yields in the off-year, helping to reduce the effects of alternate bearing. Regular use helps build yields year on year as the tree develops and N reserves are laid down.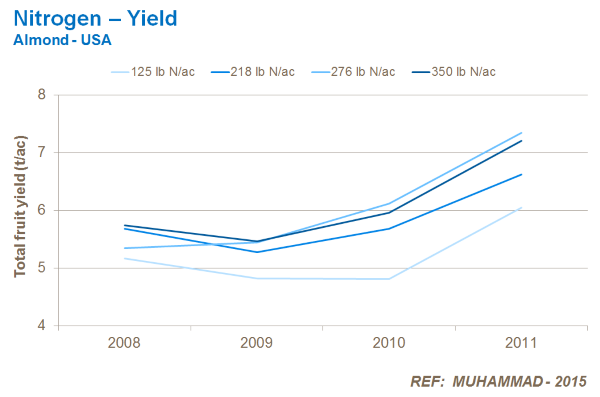 Almonds are among the most efficient crops in terms of nitrogen uptake. Research in California shows that 70% or more of the applied nitrogen ends up in the almond tree.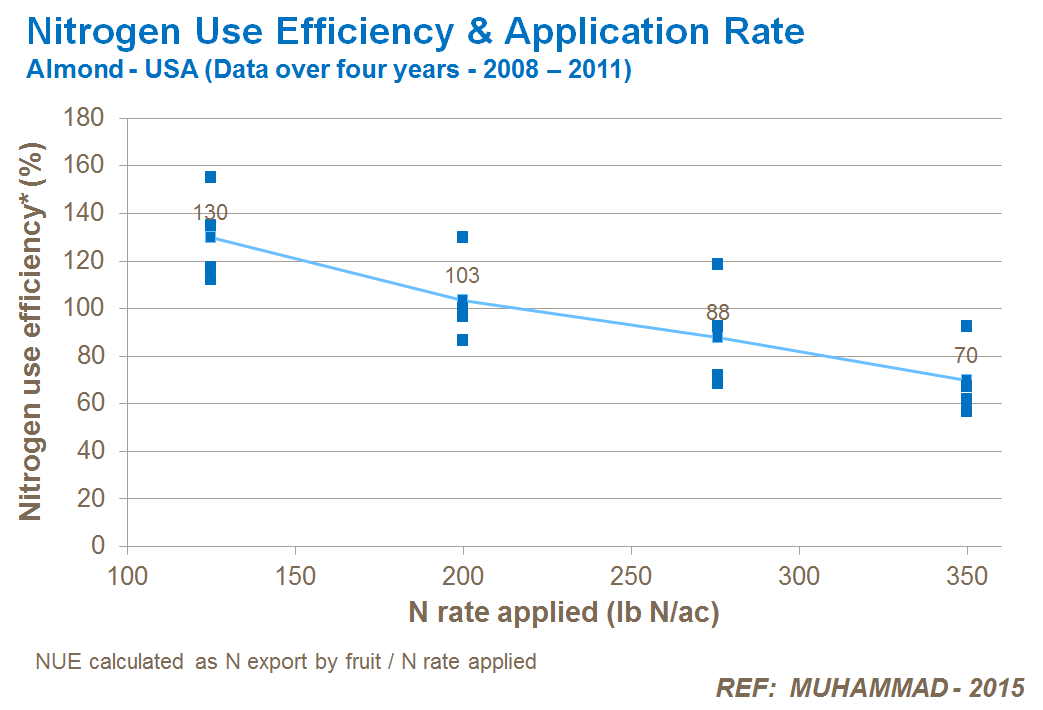 The higher the N rate used, the higher the removal in the harvested almond. In this trial, removals peaked at 268 - 357 lb/ac annual N use and did not increase further with additional nitrogen application.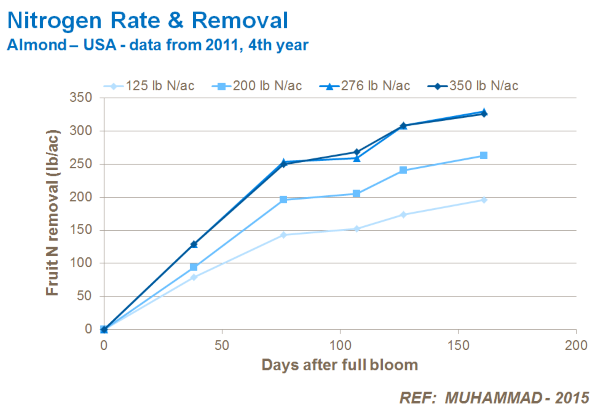 However, it is important not to apply too much nitrogen or yield and quality will deteriorate. In some instances excessive nitrogen has also been linked to increased hull rot in almonds as a result of an increased susceptibility to infection.Note that the same toxins that affect the hull, can also be found in non-fruiting spurs, causing dieback. The graph shows the percentage of spurs affected either by hull rot infection or by dieback.