Tomato quality and the shelf life suffer as a result of using excessive ammonium forms of nitrogen. Fruit is firmer and more marketable where nitrate forms (calcium nitrate, potassium nitrate) are used.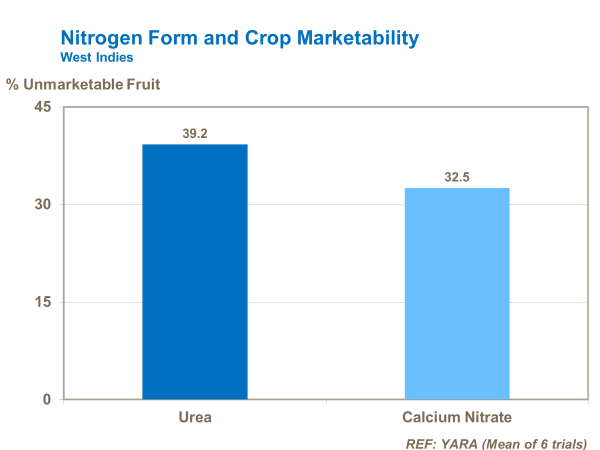 Calcium
Calcium is needed to maintain good fruit structure and quality. Adequate supplies improve tomato firmness.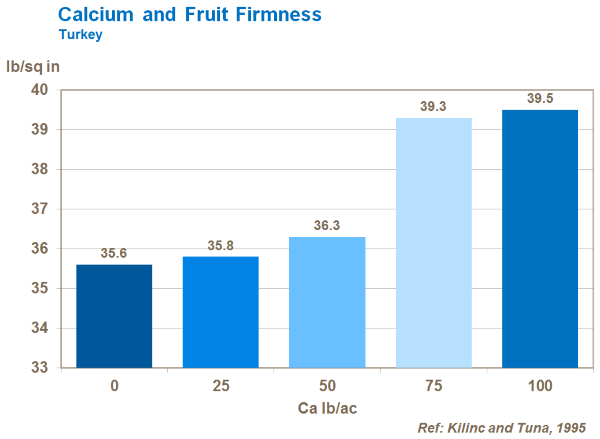 Boron
Boron has a positive influence on the level of cracking and shelf life of the tomato fruit. Any cracks on the fruit shoulder increases water loss and susceptibility to pathogen attack.