Soil Health - Auburn, AL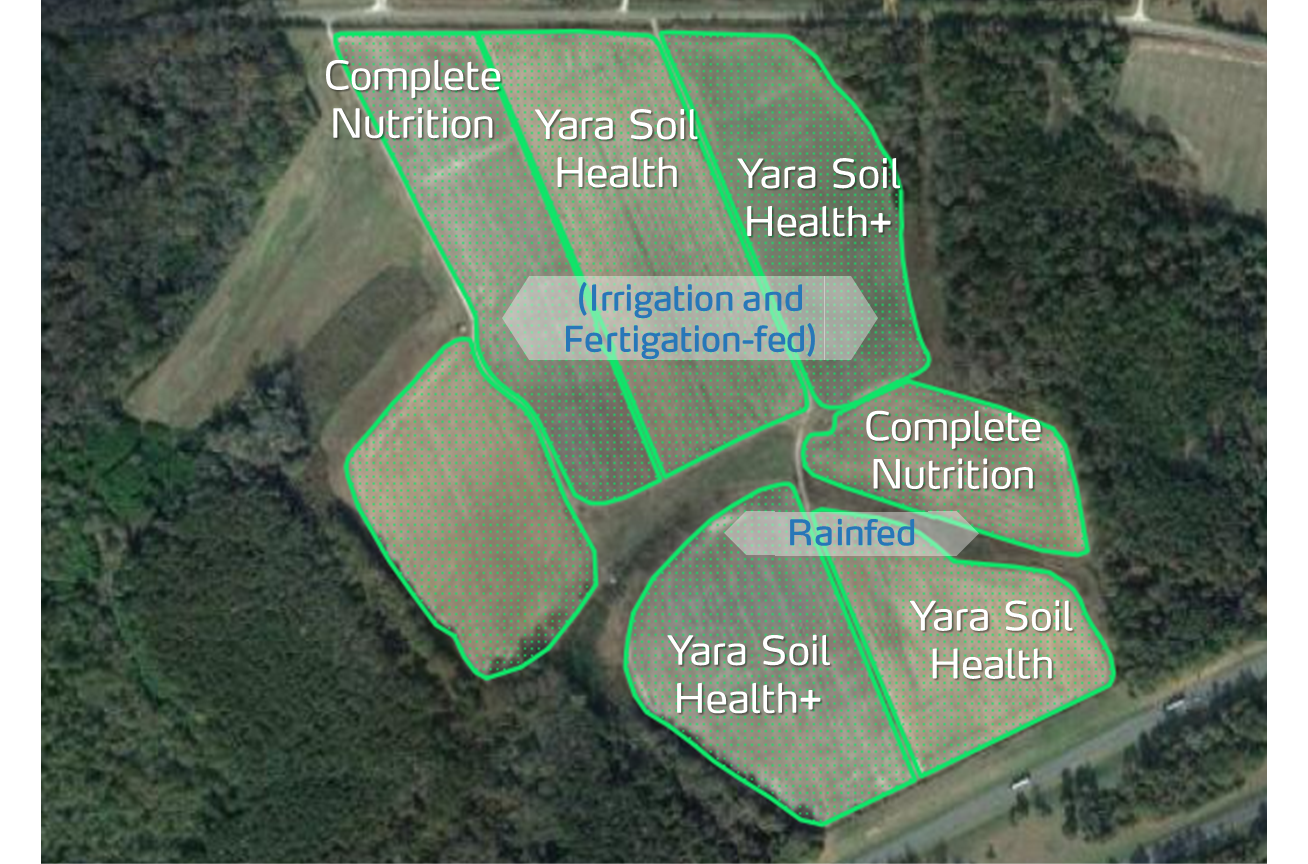 Yara North America has launched a new initiative at the Incubator Farm in Auburn, AL focused on exploring practical approaches to managing and positively impacting Soil Health. The 80-acre farm, located on the EV Smith Research Station in partnership with Auburn University, will focus on long-term management blocks to observe and measure changes in soil health and crop productivity resulting from straightforward management practices. This will include the use of established practices such as cover crops, minimum tillage, and 4R nutrient management. But will also explore new practices such as the use of biological and organic inputs, combined with mineral nutrition, to understand further what combination of practices maximizes soil health, crop productivity, and farmer return on investment.
With the pressures of both the global food & fiber supply and the urgency to ensure positive impacts to the environment, focus and investment are needed to ensure these mandates align with farmer prosperity. The health of our agricultural soils is paramount to meeting these challenges, while the science can be extremely complex and practice changes seem out of step with farmer's operations.
The farm will continue to enable collaborative research efforts to address sustainability and crop nutrition goals through the latest innovations in digital tools and future-focused technologies in the industry. Yara's partners and other industry stakeholders will be invited to leverage the farm's research and findings with the opportunity to see first-hand the benefits of the crop nutrition solutions implemented.
Building on Yara's ambition of Climate Neutrality, Regenerative Farming, and Farmer Prosperity, data collection will focus on changes to soil carbon and evaluation of low carbon inputs, impacts on the soil biome from regenerative practices, and assessing input use efficiency to maximize crop production and return on investment.
Research Projects Underway
Complete Nutrition
Using a baseline of established knowledge on the use of cover crops and minimal tillage.
Using digital crop programs to maximize crop nutrition and efficiency of inputs.
Yara Soil Health
Further knowledge on the soil microbiome, nutrient use efficiency and water productivity.
Evaluating the use of biological inputs to accelerate improvements in soil biology and productivity.
Yara Soil Health+
Substantiate an inclusive management approach of regenerative practices, improvement of soil biology, and use of organic inputs.
Measure GHG impact on combined low carbon inputs and regenerative farming.
Check Yara's latest podcast about the Soil Health Incubator Farm in Auburn, AL
In this podcast, Market Development Director Trey Cutts gives an update on Yara's 80-acre Incubator Farm in Auburn, Alabama, and discusses the transition of this long-term research project to focusing on soil health. This is the fourth growing season for the farm that grows corn, cotton, and soybeans.
Take a look at some of the work being done at the Auburn Incubator Farm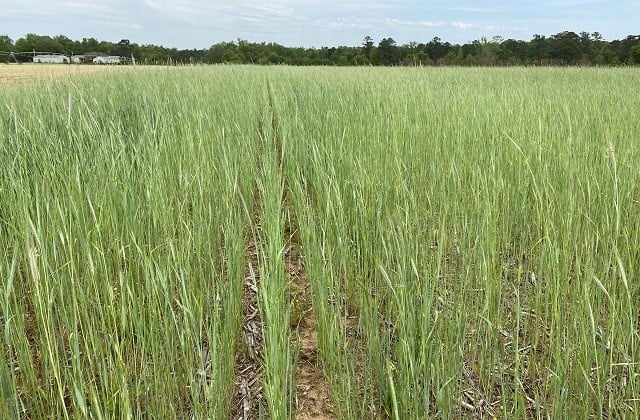 High-density cover crop systems
Improving soil health by utilizing various cover crop systems.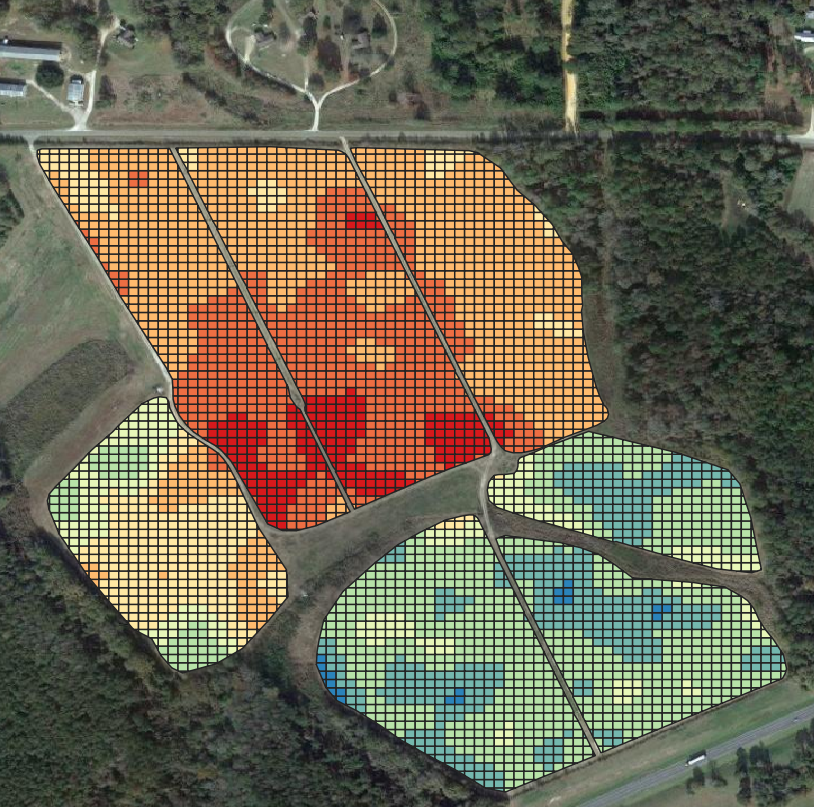 Variable Rate Fertility Management
Precise fertilizer application according to in-field variability.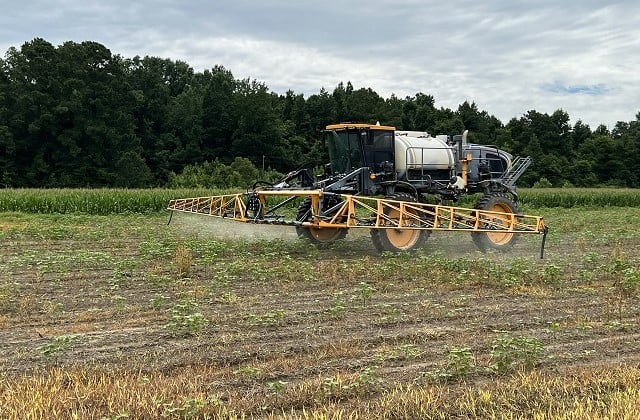 Next Generation Products
Applying Next Generation products to regenerate healthy soils in cotton and corn.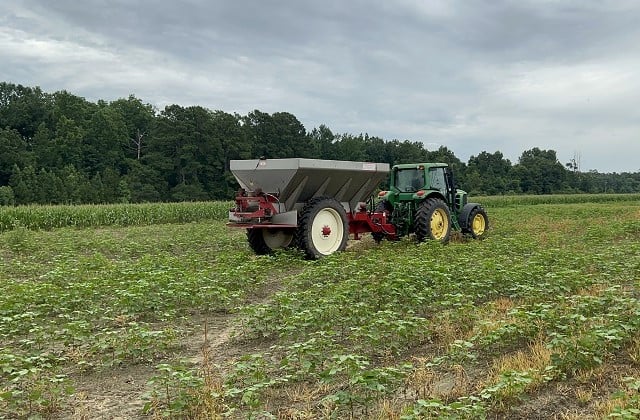 Mineral & Organic Plant Nutrients
Taking a combined approach of mineral and organic plant nutrients on cotton and corn.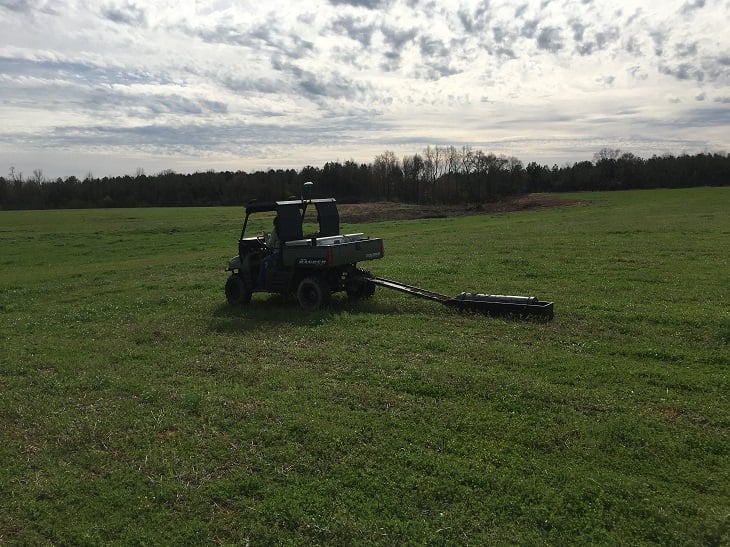 Precision Soil Analysis
Field Spatial parameters are being captured using precision soil analysis techniques.
Precision Soil Analysis
Field Spatial parameters are being captured using precision soil analysis techniques.
Foliar Nutrition
YaraVita foliar nutrition being applied on cotton at first bloom.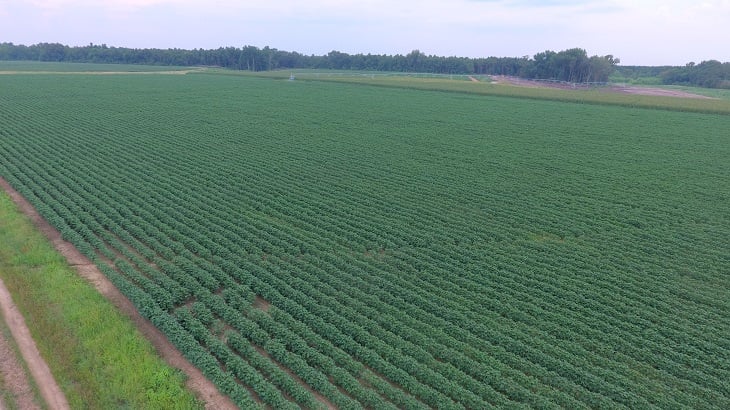 Trials in production scale
Multi-acre trial blocks are used to evaluate Yara programs in a production scale environment.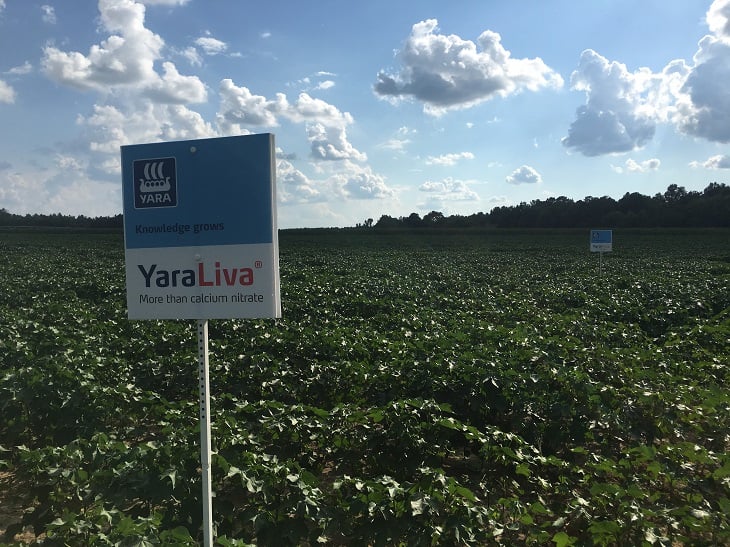 Calcium Nitrate Trial
YaraLiva Calcium Nitrate provides superior crop nutrition.
---
For more information about the Soil Health Incubator Farm, contact
Curt Knight, Soil Health Agronomist